NUCLEAR WATCH SOUTH | FUKUSHIMA
MAGIC FAIRY DUST OF FUKUSHIMA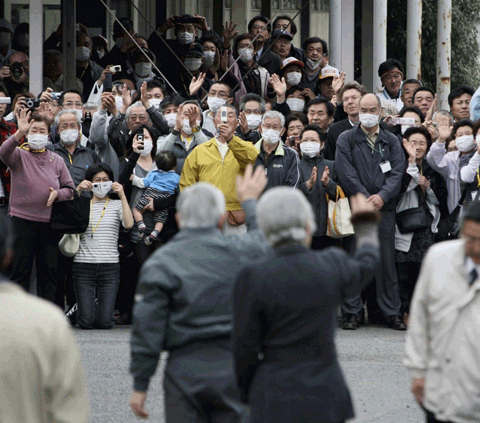 From those secret places that glow in the dark
in the children's playgrounds in the city of Fukushima,
gather ye together pocketfuls of that magic fairy dust —
that magic dust what has the power to change all,
change even the most hardened of hearts of those who
willingly sacrifice the children of Fukushima
for the sake of their power and their profits.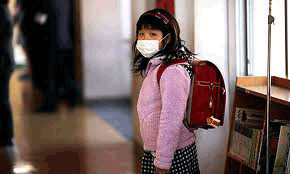 Yes, you whose hearts ache for those doomed children,
gather ye up pocketfuls of the magic fairy dust what
has the ability to make those cruel ones once again
one with the abandoned children of Fukushima. Yes,
then take the dust unto the great glittering city of Oz.
Yes, take it unto the government buildings of the powerful leaders, 
take it unto the tall towers of the greedy giants of Tepco,
take it unto the offices of the traitorous corporate media 
and sprinkle it on all the sidewalks and steps
what lead into the very core of their dark bastions.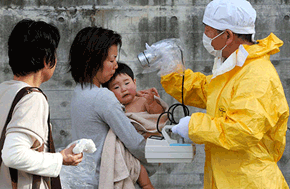 Yes, sprinkle in their entrance-ways,
in their foyers and hallways,
sprinkle it in their offices and in their lounges,
sprinkle it in their elevators and in their bathrooms.
Yes, sprinkle the magic fairy dust on their cars,
on the floors of the restaurants where they eat,
and even sprinkle it on the sidewalks of their homes.
Yes, sprinkle it in the air like confetti and let it fall
down upon them and anoint them with their own handiwork.
For, if it is as they say, for, if it is not magic fairy dust,
then no one need worry, for it is but ordinary dust.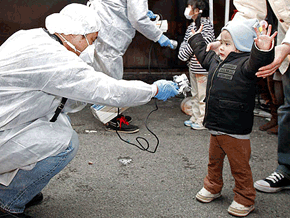 But, if it is magic fairy dust, well then they, too,
will become one with the children of Fukushima; they, too,
will in their hearts change and become real people again.
For, to them, all dust then will become the magic fairy dust
of the playgrounds of the children of Fukushima; and, hence,
so then would the testing and monitoring begin in earnest.
For they, too, like the children and parents of Fukushima,
would not know then just what was magic dust and what was not.
So, let the magic fairy dust of Fukushima do its work, for
it will make all the people and children equal once again,
especially those who think now that they are not equal, but better.
Yes, let the magic fairy dust make them all children of Fukushima,
and, in doing so, so would the testing of dust begin in earnest.